Attach your own hyperlinks to the Web
Hylinker is a browser extension that helps you annotate webpages and connect them with bi-directional links. Support Chrome, Safari, Edge and Firefox.
Free to use. No registration required.
Annotate web pages with bidirectional links
Annotate text, images & videos and Connect them with bi-directional, one-to-many links. Hylinker combines annotation with hyperlink to help you build your own web.
See how to use Hylinker.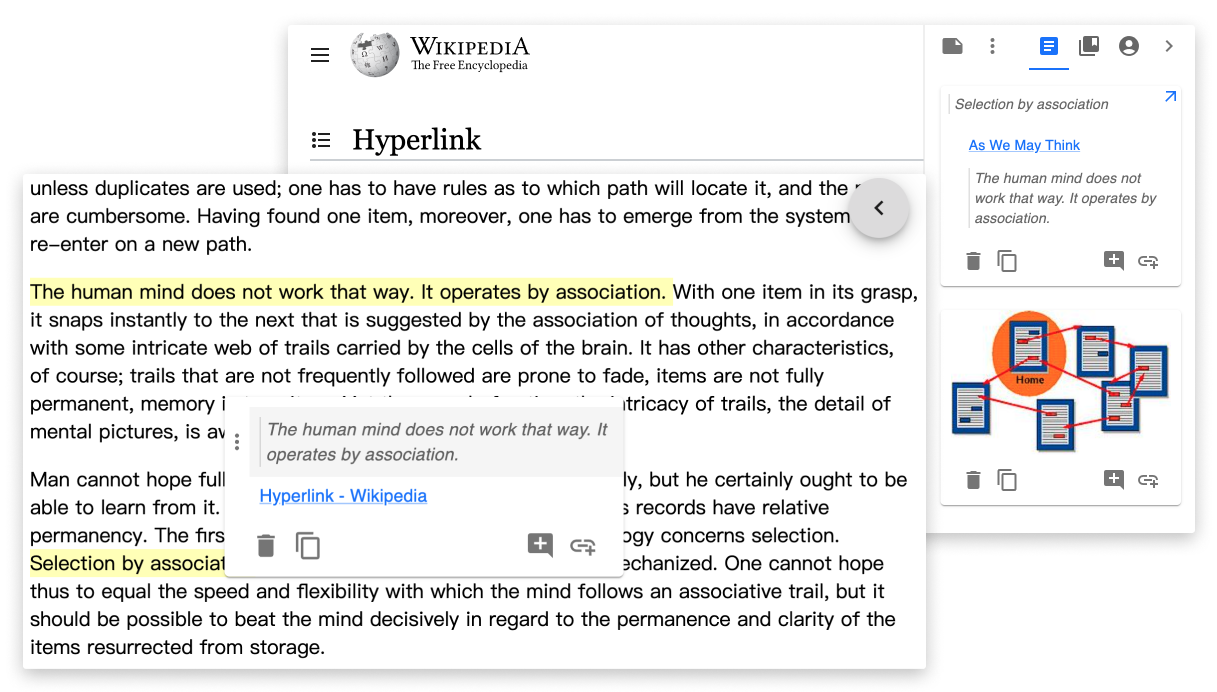 Manage annotations & Take notes like Twitter
You can manage annotations with a Twitter-like interface, and take notes like posting tweets.
To open this interface, click "Hylinker" in a new tab or right-click "Hylinker" and choose "Options".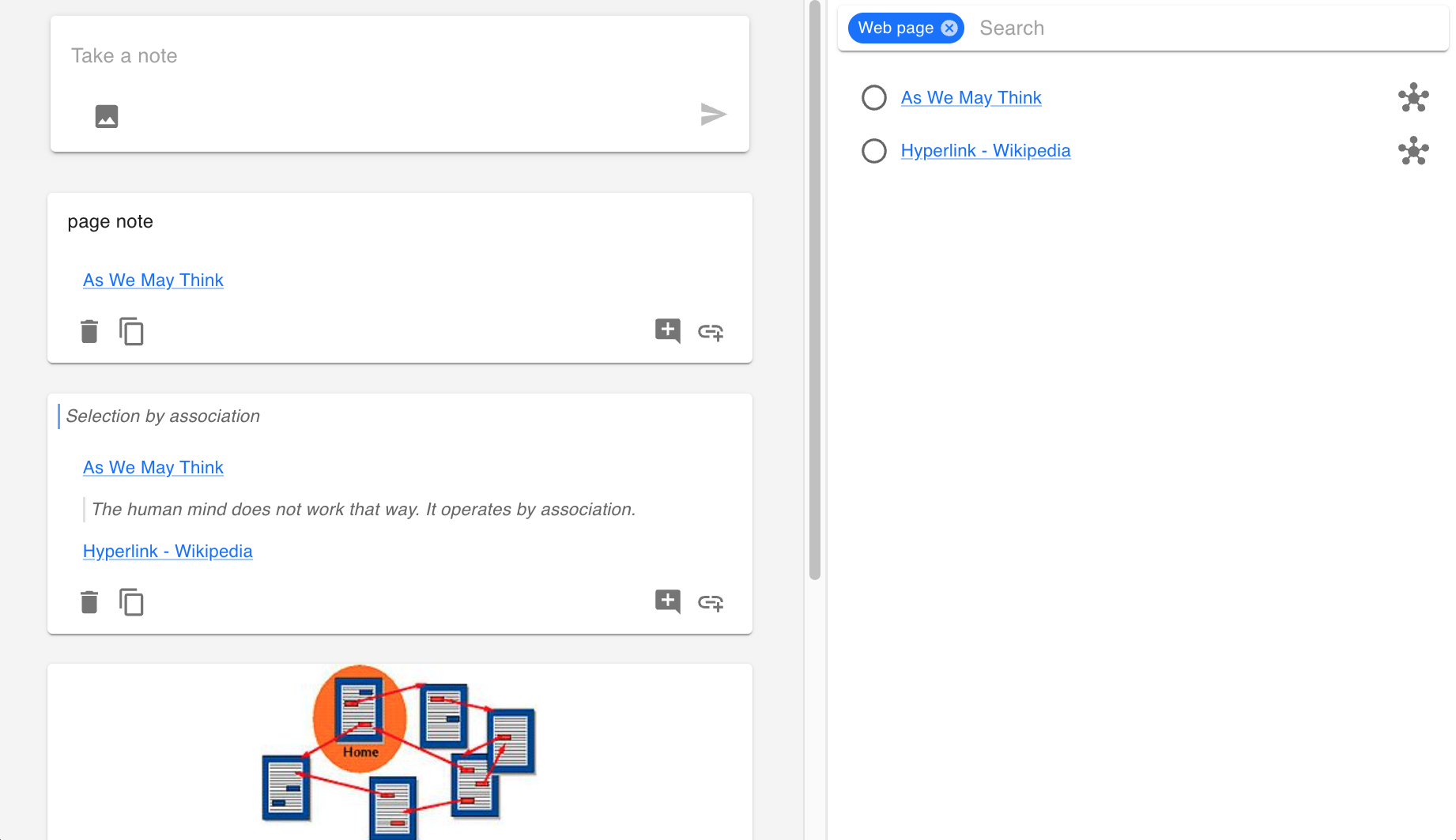 Integrate with Note Apps (OneNote, Notion)
In addition to syncing annotations to Note Apps, you can retrieve notes from Note Apps and connect to them.
Don't worry, the data from Note Apps is only saved on your own device and will not pass through our server. Learn More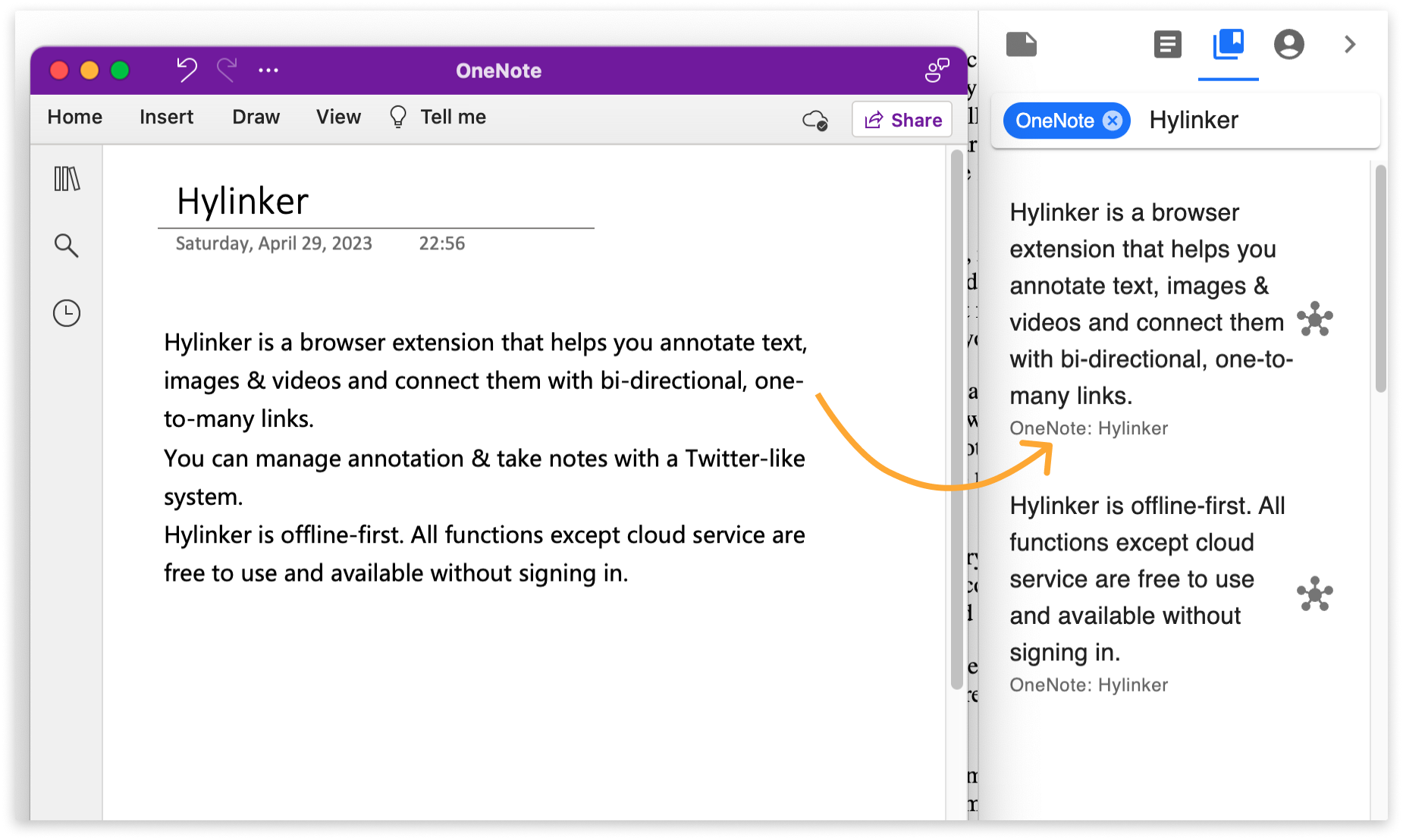 More features
All features except sync service are free to use and available without signing in.
Search keywords in the annotation libary, even offline.
Your data will be stored only on your devices unless you use our sync service.
Synchronize data in real time across devices.
Export and save data into a local file.In development
Share annotations and collaborate with friends.In development